"Then & Now?"
Various, 2019

This 7-piece variable edition suite is the result of a week-long residency at Counterproof Press at the University of Connecticut, April 2019. We started reserach in the Alternative Press Collection at the UConn Library Archives and Special Collections and made work in response to what we found there.

By knowing who we have been and what we have done, we will know who we are and what we must do.

Published by Counterproof Press, 2019.

Many thanks to: Laurie Sloan, John O'Donnell, Graham Stinnett, Chad Uhlein, Shawn Paul Michael, Megan Cascella, Cassidy DePaolo, Isabella Uliasz and Colleen Walker.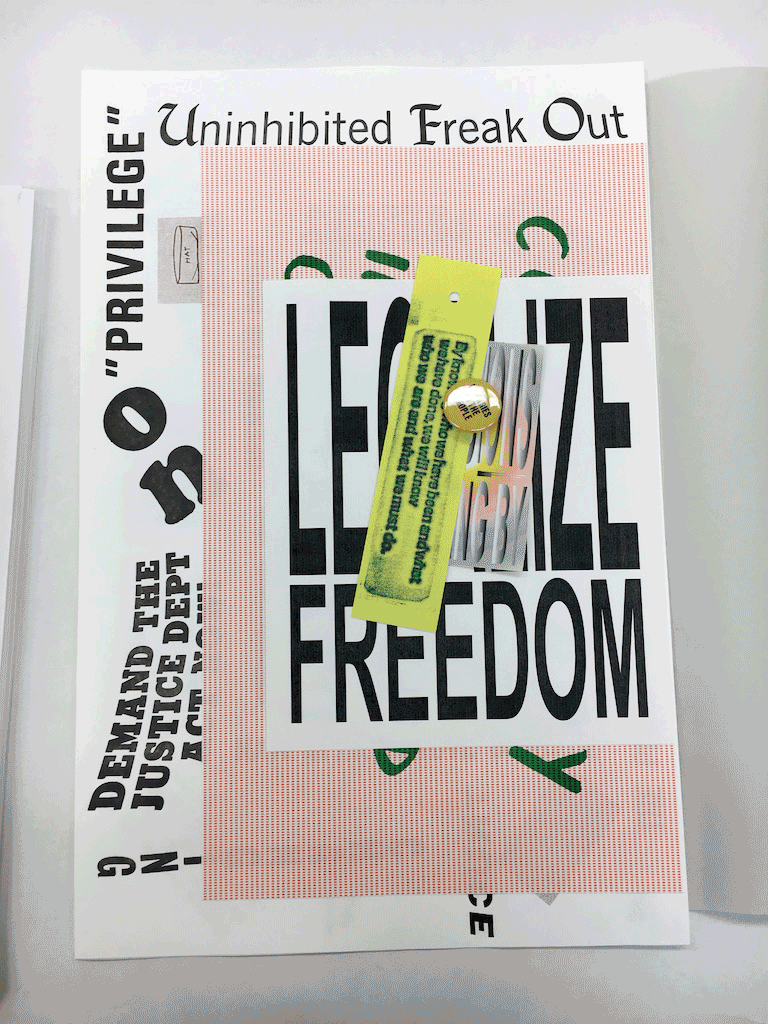 —



Image from Rat Magazine (date tk tk)

—

Initial + On-going Questions
• Who gets to come here? Who gets to know about archives?
• Why are we in the archive? What is our responsibility when looking at the works?
• What is our responsibility in showing, distributing or multiplying the works?
• How does the institution purchasing and holding the works effect what is held there?

Process